Mission Zero Plastic Initiative funded by the CocaCola Foundation implemented by Aid for Rural Education Access Initiative (AREAi), Ecobarter and EcoWarriors Nigeria organized Cleanups and Plastic Drives across 6 beneficiary States including the FCT during the World Environment Day 2021. 
This year's World Environment Day led by Chief Executive Director, AREAi, Prince Gideon Olanrewaju in FCT stressed the importance of recovering plastic PET Bottles to mitigate climate change and promote sustainable development. We believe that averting the inherent danger of an inevitable plastic pollution crisis in Nigeria will require an environmentally conscious citizenry that is informed, educated and empowered to purposefully recycle, reuse and reduce the plastic waste. "If we are tenacious in 12 months– to recover 600 tons of PET Plastic Bottles across the 6 beneficiary States; to promote zero plastic cities and make our cities green; and to promote environmental sustainability and awareness – we will make earth more habitable," he added.
Away from FCT, World Environment Day activities took place in other States such as Kwara, Oyo, Kaduna, Kano and Yobe where the Mission Zero Plastic initiative is, including cleanup and plastic drive featuring Community Recycling Champions. To this end, we are building a movement to wage war against plastic pollution leveraging citizens' engagement and public mobilization. This national movement of Community Recycling Champions brings together environmental conscious individuals in an unprecedented effort to heal the Earth, wage war against plastic pollution leveraging citizens' engagement and public mobilization. By recovering PET Plastic Bottles, we can drive a transformation that will contribute to the achievement of all the Sustainable Development Goals. Through the observance, the initiative sought to recover 10 tons of plastic bottles across all the locations.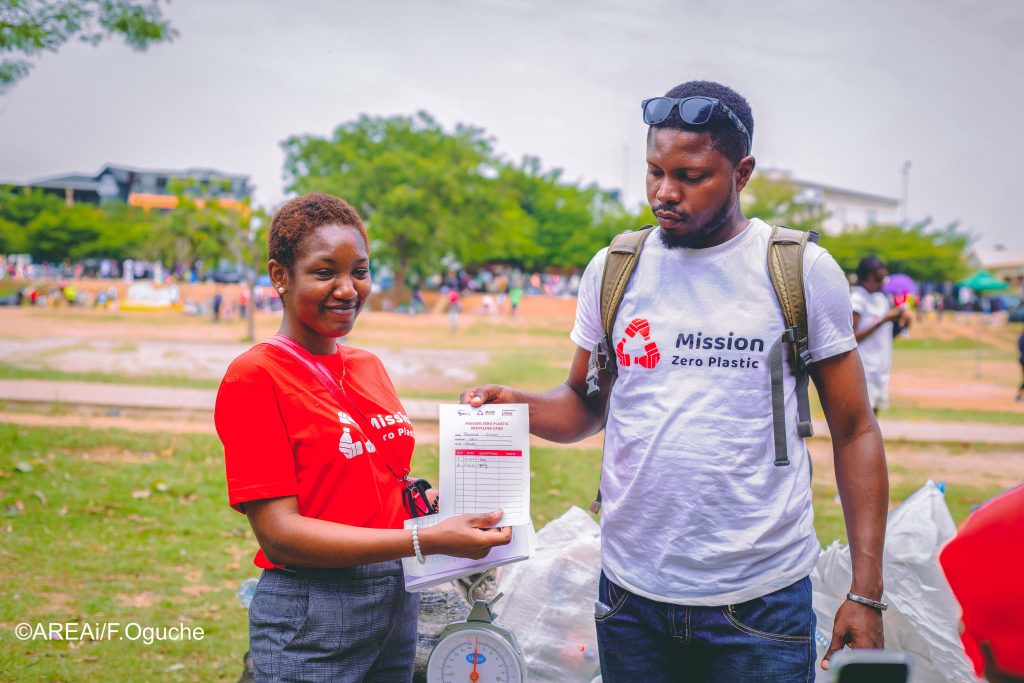 Consequently, the Mission Zero Plastic initiative continues to embark on an ambitious effort to recover 600 tons of PET Plastic Bottles. It was also an opportunity to announce the "Recycle and Win Promo" which is a major strategy to achieve the aims of the initiative. This year's World Environment Day theme focused on ecosystem restoration – "Reimagine. Recreate. Restore." With this big and challenging picture, more than ever before, we are poised to build back better.–